Motives Makeup Colors and Products that will Bring out your Natural Eye Color
Looking for the perfect colors to enhance your natural beauty?    Here's some tips that will flatter your natural eye color and brighten and liven up your appearance. 
*If your eyes are brown, a deep blue shadow liner, gel liner or eye pencil will bring out the gold in your eyes, giving
them a lighter, brighter look.  Motives® gel eyeliner in Rockstar is
the perfect deep sapphire shade of blue and it's long-wearing! 
*If your eyes are blue, use a rich, chocolate brown or a shimmering bronze. The golden tones in browns and bronzes make those baby blues really pop. Have
you tried the new Motives® by Loren Ridinger line of Luxe Crème shadows
yet?  Brown Sugar is a delicious bronze shade that glides on smoothly
and blends easily while conditioning and hydrating the eyelids to
enhance the natural beauty of your eyes.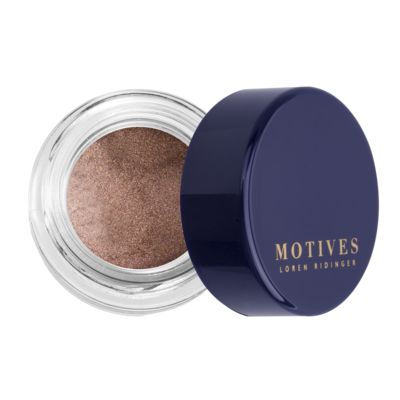 *Green
eyes really sparkle with shades of purple – from plums to amethysts to
eggplant. The purple tones will pick up the yellow flecks in green
eyes, giving them a gorgeous glow. The new Motives® by Loren Ridinger
pressed eye shadows are ultra-smooth, crease-proof and luxurious.
 Fantasy is a bold, matte option for purple, while Dollface is a more
subdued option.  

*Hazel-eyed
beauties should experiment with shades of green – from  lime to forest.
These colors will bring out the undertones in hazel eyes, making them
appear deeper and brighter. Motives® Kohl eyeliner in Garden Green is
one of my favorite shades.  Your eyes will look as subtle or as
dramatic as you like and will stay defined and precisely lined all day.
Visit Motives® Cosmetics online for the entire catalog of liners and shadows! 
Love, Loren